RERA Advisors
Thought leadership in Real Estate Industry.
About RERA Advisors
Best RERA Consultants & Real Estate Lawyers Firm in Delhi NCR
In the era where property takes steep turns and witnesses a lot of booms & slumps, we have a team of RERA consultants in Delhi NCR who hold vast experience in the field of real estate & infrastructure. Not just an experienced team of litigation experts is what you get at RERA advisors, you also get a plethora of well-laid down knowledge points on building or revamping your property decisions. The foundation of REAR Advisors was laid down in the 2016 in the form of a partnership concern. RERA advocates are also your round the clock property consultants who constantly guide & counsel you in all your investment decisions related to purchase, renting, let out, lease or selling off a property. 
After RERA Act came into force in 2017, the property law and allied activities undertook a major turn which aimed to fulfill the lags and loopholes in the real estate business. RERA advisors then took a new shape and became a multi functional legal service firm in the form of a Limited Liability Partnership (LLP), now called RERA Advisor Juris Unitas LLP. The newly formed firm now takes care of client's holistic infrastructure, property and real estate investment consultancy and works upon building a strong framework on which they can build upon long term client trust. With over a hundred clients in Delhi – NCR (Noida, Ghaziabad, Faridabad, Gurugram\Gurgaon)  and a higher client retention rate of around 90%, RERA consultants has become the fastest growing law firms in Delhi NCR.

End To End Project Registration In RERA
Ongoing Consulting Services For Registered Projects
(Usually In A Retainership Model)
Other Legal And Statutory Services
(For Both Promoters And Buyers)
Adv. Sudhir Mathur
LL.B., B.Tech. (Hons.) from IIT-BHU, and PG Management from IIM, Calcutta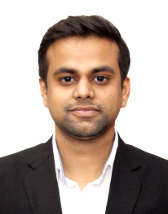 Adv. Ashutosh Ojha
B.Com.(Hons) and LL.B.(Hons) from Banaras Hindu University, Varanasi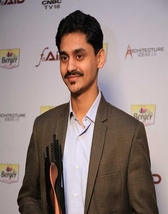 Mr. Arnav Mathur
B. Arch. with an award winning practice. Architecture from the IIT Roorkee
Adv. Dakshika Sarbhoy
Advocate - BBA LL.B (H) & LL.M (Constitutional Law), from Amity University, Noida
Key references: UP Apartment Act, 2010 with 2016 Amendment, Real Estate (Regulation & Development) Act 2016, UPRERA Draft Guidelines of 14.09.2020 on Association of Allottees and...
read more