Our Team
We are professionals in consulting and business expertise in the real estate/ infrastructure space.
Adv. Sudhir Mathur
LL.B. and B.Tech. (Hons.) from IIT-BHU and PG in Management from IIM, Calcutta, has more than 30 years' experience. He has extensive experience in RERA Advisory & RERA Litigation in RERA Authority, Appellate Tribunal and High Court, advising corporates and businesses in legal, alternate dispute resolution, structuring, documentation, litigation, insolvency, transactions & statutory matters. He is a thought leader and pioneer in RERA matters, having commenced consulting in RERA matters from before the RERA Act came into force and has large number of satisfied clients. As a senior professional, amongst others, he has served as a CEO/ COO for consulting firms. He brings with him rich experience in RERA, corporate advisory, litigation and legal services related to business transactions, project structuring and operations, strategic structuring of businesses, commercial transactions, property transactions, statutory compliance and drafting of legal documents/ agreements, etc.
He is the founder partner of RERA Advisors since 2016 and has steered the firm to become a value driven, profitable and respected knowledge leader.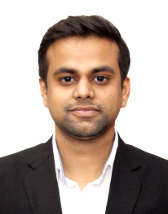 Adv. Ashutosh Ojha
Ashutosh Ojha, completed his B.Com.(Hons) and LL.B.(Hons) from Banaras Hindu University, Varanasi and soon thereafter started his litigation practice. He has three years of experience in successfully handling RERA Litigation and Advisory. In a period of more than three years of practice he has been interpolating with various clients and has gained vast experience in litigation at various forums including but not limited to Calcutta High Court, Delhi High Court, State Consumer Dispute Redressal Commission, National Company Law Tribunal, Debt Recovery Tribunal, Uttar Pradesh Real Estate Regulatory Authority and other lower courts and tribunals. His pursuit in corporate laws, real estate laws and financial sector makes him a special talent which shall flourish with every coming day. He has been instrumental in various drafting work, research work pertaining to real estate laws, corporate laws, criminal laws, etc. and also obtaining commendatory orders for the cases he has handled.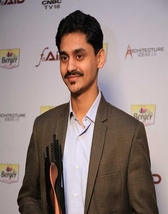 Mr. Arnav Mathur
B. Arch. with an award winning practice. He has a Bachelor in Architecture from the Indian Institute of Technology Roorkee and has credible experience in designing quality architecture.
He has been part of projects of national importance such as the IIM Calcutta Campus redevelopment, IIT Hyderabad permanent campus and the Azim Premji University and closely associated with renowned architectural practices in the country such as Christopher Charles Benninger Architects and Sanjay Prakash & Associates.
Adv. Dakshika Sarbhoy
A dynamic Individual having thorough knowledge in Real Estate, Competition & Constitutional Laws. She has two years of experience in in successfully handling RERA Litigation, RERA Advisory, RERA Registration and consumer forum litigations. She appears in forums like NCLT in insolvency and company law matters. She has worked with several tier one law firms, and has also organised workshops and seminars for the underprivileged to create awareness about their legal rights and sensitise them on different issues. She has written several research papers on topics of Constitutional Law which have been published in reputed law journal sites.
She brings expertise in Litigation, Legal Advisory, research, legal drafting, and statutory compliance.
Adv. Krishan Kant Sharma
Krishan Kant Sharma is a BBA LL. B, graduate from Guru Gobind Singh Indraprastha University, Dwarka. He has an avid interest in various fields of law particularly real estate, insolvency law, company laws, arbitration law, and the banking sector.
During his graduation, he has worked at an NGO for the welfare of the underprivileged kids and has given commendable support for the education of the young ones. Krishan Kant Sharma is enrolled with the Delhi Bar Council and has experience in real estate consultancy, RERA Project and Agent registration, and several other major compliances pertaining to real estate sector. His meticulous skills related to drafting of pleadings, vetting of agreements, legal research and expertise have been an asset. His articles and blogs have been published in several reputed journals and blogs of reputed Law Schools and organizations. He has represented clients in Delhi High Court, District Consumer Forums, RERA Authority, all the district courts of Delhi NCR and other major forums as well. Apart from being a self-motivated and organized young and dynamic professional providing thorough and skilful support to seniors and service to clients, he has gained significant litigation experience in a short span of time.